Delhi to Agra Taxi Embark on a Road Trip : A Scenic 245-Kilometer Journey Taking 3-4 Hours via the Yamuna Expressway. This route offers a seamless travel experience amidst picturesque landscapes and rich history. While Agra and Delhi are connected by various transportation options such as trains, flights, buses, and taxis, traveling by road from Delhi to Agra stands out as the optimal choice. It allows you to enjoy the freedom of making multiple stops and exploring nearby attractions at your own pace.
The well-maintained expressway guides you through vast agricultural lands, charming villages, and tree-lined stretches, providing a refreshing contrast to the open plains. The highlight of this journey is the awe-inspiring moment when the majestic Taj Mahal comes into view on the horizon as you approach Agra, creating an unforgettable climax to this adventure filled with anticipation and wonder.
In essence, a road trip from Delhi to Agra taxi via the Taj Expressway seamlessly combines modern convenience, natural beauty, and historical splendor to deliver an enchanting travel experience.
Exploring Taxi King Cab Service from Delhi to Agra Taxi
Experience the comfort and convenience of Taxi King Delhi to Agra cabs, designed to make your journey to Agra effortless and enjoyable. Whether you're embarking on a leisurely road trip or a quick commute, Taxi King ensures a comfortable ride with skilled drivers for a seamless travel experience.
Taxi King Delhi to Agra Taxi Service offers a host of advantages, including:
Flexible Scheduling: Tailor your journey to your own timetable, giving you the freedom to travel at your pace.
Spontaneous Stops: Embrace the opportunity to make impromptu stops at intriguing locations along the route, uncovering hidden gems that might be overlooked with other modes of transportation.
Exploration at Your Own Pace: Take your time to discover nearby attractions, lesser-known sites, and local gems, enriching your travel experience.
Private and Comfortable Space: Enjoy the journey in a private and comfortable environment, free from the presence of other passengers.
Scenic Landscapes: Marvel at the ever-changing landscapes, rural charm, and picturesque countryside between Delhi and Agra, adding depth to your travel.
Door-to-Door Service: Skip the hassle of transfers, reduce waiting times, and ensure a seamless travel process with our convenient door-to-door service.
Taxi King Delhi to Agra taxi Service is your ticket to a hassle-free and enjoyable journey, whether you're visiting Agra's iconic attractions or exploring the beauty of the countryside along the way
Moreover, Taxi King Delhi to Agra taxi Services caters to special requirements, ensuring a comfortable journey for all passengers, including families with children, seniors, or individuals with mobility challenges.
Our seasoned cab drivers often share local insights, offering recommendations and information about the places you traverse.
In comparison to alternative modes of transportation, a road trip in a Taxi King cab provides unparalleled flexibility and a personalized travel experience.
Unlike trains or flights, a road trip empowers you to set your own schedule, explore lesser-known destinations, and savor the evolving landscapes at your preferred pace.
Additionally, road trips offer a direct route, eliminating the need for transfers and delivering a seamless and cozy journey that showcases the scenic countryside.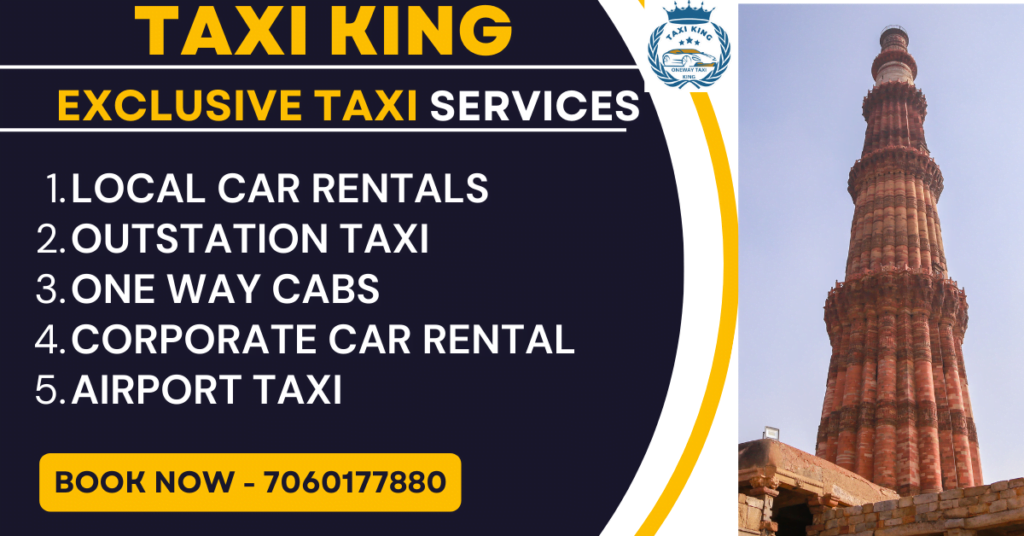 Fares for Delhi to Agra cabs
Discover Unbeatable Prices When You Reserve a Cab from Delhi to Agra with Taxi King. Choose from our selection of air-conditioned cabs, tailored to suit your budget and preferences, to secure the best rates on your taxi journey from Delhi to Agra.
Whether you're embarking on a short excursion or a longer family trip, our fleet offers a range of options: the compact and cozy Indica for short journeys, AC sedans for comfortable family travel, and the spacious 7-seater Innova for group adventures. If you're traveling with a larger group, our luxurious 12 or 16-seater tempo traveller is the perfect choice. Please refer to the table below for details on our various Delhi to Agra Taxi Fare options and their respective prices.
| Type of Taxi | Model | Capacity |  Taxi Fare |
| --- | --- | --- | --- |
| AC Hatchback | Tata Indica, wagnor | 4 passengers | Starts from ₹ 8.75/km |
| AC Sedan | Toyota Etios, Swift Dzire | 4 passengers | Starts from ₹ 9/km |
| AC SUV | Ertiga, Toyota Innova | 6/7 passengers | Starts from ₹ 14/km |
| AC Minibus | Tempo Traveller | 12/16 passengers | Starts from ₹ 21/km |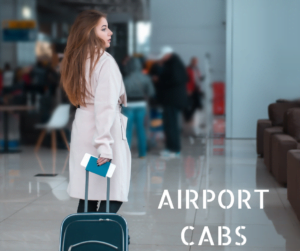 Taxi Services Offered for the Delhi to Agra Route
If you desire a direct ride from Delhi to Agra without the commitment of a round trip, the one-way cab service is the perfect choice. This option provides flexibility, enabling you to enjoy a private cab that swiftly and comfortably transports you to your destination.
For those seeking a comprehensive travel solution, the roundtrip service offers the best of both worlds. With this option, you can book a cab from Delhi to Agra and back, ensuring a seamless and hassle-free experience for your entire journey.
For travelers arriving at Delhi's Indira Gandhi International Airport (IGI Airport), Taxi King offers both one-way and roundtrip cab services. These services ensure a smooth transition from the Delhi airport to Agra, guaranteeing that your journey begins without delays or complications. Prioritizing punctuality and comfort, these cab services provide a reliable way to kickstart your journey right from the moment you disembark the plane.
As you plan your trip, keep in mind that a car rental from Delhi to Agra can offer you the convenience and flexibility necessary to maximize your travel experience. Whether you opt for the one-way cab service, the roundtrip service, or require transportation from Indira Gandhi International Airport to Agra, these options ensure that your journey is smooth, enjoyable, and tailored to your preferences.
How to Book a Cab from Delhi to Agra?
When it comes to booking a cab from Delhi to Agra with Taxi King, we offer a variety of convenient options to suit your preferences, ensuring a seamless experience from the moment you decide to embark on your journey.
Here's a quick overview of the different methods available for booking a cab with Taxi King:
Online Booking: Taxi King user-friendly website serves as a one-stop platform for reserving your cab. With just a few clicks, you can input your travel details, select your preferred cab type, and receive an immediate booking confirmation. This method provides flexibility and convenience, allowing you to plan your trip from the comfort of your own home.
Phone Booking: If you prefer a more personal touch, you can call Taxi King customer service at +91 7060177880 to book your cab. Experienced representatives will assist you in selecting the right cab type, confirming your booking, and addressing any questions or concerns you may have.
Why Choose Taxi King for Your Booking?
Taxi King Car Rentals, a prominent name in India's car rental industry, stands as a trusted partner for travelers seeking reliable and convenient transportation. The journey between Delhi and Agra is more than just a physical trip; it's a tale of history, culture, and scenic beauty. Taxi King recognizes this and positions itself as a travel facilitator that transcends mere point A to point B transportation. With a steadfast commitment to safety, punctuality, and customer satisfaction, Taxi King transforms the Delhi to Agra travel experience into a memorable journey. Here are some unique benefits of choosing Taxi King Delhi to Agra taxi service:
Extensive Network: We cover over 1000 cities and 10 lakh routes across the country, ensuring connectivity wherever your journey takes you.
Clean & Hygienic Fleet: We maintain our vehicles meticulously, ensuring they are well-maintained, clean, and hygienic to prioritize the safety and comfort of our passengers.
Multiple Stops: Enjoy the freedom to make as many stops as you like along the way, without incurring any additional costs.
Transparent Pricing: With Taxi King, you can rest assured there are no hidden charges. We provide upfront disclosure of the Delhi to Agra cab fare, including the distance the cab will cover between the two cities.
Skilled Chauffeurs: Our drivers are well-versed with the route, navigate through traffic efficiently, and can even recommend points of interest along the journey.
Flexible Packages: Customize your trip according to your needs and preferences with our range of flexible packages, including hourly, daily, or outstation options
Recommended Breaks on the Route
Traveling from Delhi to Agra by road isn't solely about reaching your final stop; it's a chance to uncover hidden treasures, relish local flavors, and immerse yourself in the soul of the Indian heartland. Here are some enchanting spots to explore along the journey from Delhi to Agra:
Mathura (approximately 27km from the expressway): Known as the birthplace of Lord Krishna, Mathura provides a spiritual pause on your journey. Explore ancient temples, such as the Krishna Janmabhoomi Temple, and immerse yourself in the vibrant colors and festive spirit of this sacred city.
Sikandra (approximately 13km from the expressway): As you approach Agra, consider a stop in Sikandra to visit the tomb of Akbar the Great. This magnificent Mughal architectural wonder showcases a blend of Hindu, Islamic, and Persian design elements.
Fatehpur Sikri (approximately 40km from the expressway): A UNESCO World Heritage Site, Fatehpur Sikri is an architectural marvel constructed by Emperor Akbar. Explore the stunning palaces, mosques, and courtyards that provide a glimpse into Mughal grandeur.
Keetham Lake (approximately 5km from the expressway): For a tranquil natural break, visit Keetham Lake, also known as Sur Sarovar Bird Sanctuary. It's a haven for birdwatchers, where you can spot various avian species.
Panchi Petha (approximately 8km from the expressway): Treat your taste buds with a stop at Panchi Petha in Agra, a renowned sweet shop offering an array of delectable and traditional sweets, including the iconic "petha."
Bharatpur Bird Sanctuary (approximately 25km from the expressway): Alternatively, you can detour to the Bharatpur Bird Sanctuary from the main route. This sanctuary is a paradise for bird enthusiasts, providing an opportunity to spot a variety of migratory and indigenous bird species.
As you journey along the Delhi to Agra route, these rest stops offer a chance to immerse yourself in history, spirituality, and the beauty of nature. Whether you're discovering magnificent architecture, savoring the tastes of the region, or finding serenity in natural sanctuaries, these experiences enrich your trip, transforming it from a mere commute into an unforgettable adventure.
Agra, known for its rich history and cultural heritage, unveils a trove of unconventional attractions beyond the famed Taj Mahal. These unique experiences invite you to explore the city's essence in a distinctive way:
Mehtab Bagh:
Seek solace away from the crowds and witness a breathtaking view of the Taj Mahal across the Yamuna River during sunset at Mehtab Bagh. This serene garden offers a tranquil perspective of the majestic mausoleum.
Agra Fort (Red Fort):
Another UNESCO World Heritage Site, the Agra Fort is a massive red sandstone fortress that served as the main residence of the Mughal emperors. It offers a glimpse into India's history and features beautiful palaces, mosques, and courtyards.
Taj Nature Walk:
Embark on the Taj Nature Walk, a verdant trail near the Taj Mahal. It provides a peaceful escape from the bustling city, and you might even spot native wildlife along the way.
Chini Ka Rauza:
lesser-known monument in Agra is the tomb of Allama Afzal Khan Mullah, a Persian poet and scholar. It's known for its blue-glazed tile work, which is a rarity in Mughal architecture.
Itimad-ud-Daulah's Tomb:
Often referred to as the "Baby Taj," this tomb is a beautiful example of Mughal architecture and features intricate marble inlay work. It was built for Mirza Ghiyas Beg, the grandfather of Mumtaz Mahal.
Jahangir Palace:
Located within the Agra Fort complex, Jahangir Palace was built by Akbar for his son Jahangir. It's a fine example of Mughal architecture and is known for its elegant design and use of red sandstone.
Agra's largest mosque, Jama Masjid, is an architectural masterpiece with stunning domes and minarets. It's located near the Agra Fort and is worth a visit.
Agra, a city steeped in history and culture, invites you to explore these offbeat attractions that delve deeper into its soul, crafting memories that extend beyond the enchanting silhouette of the Taj Mahal.
Delhi To Haridwar Taxi
Delhi To Allahabad Taxi
Delhi To Ayodhya Taxi
Delhi To Varanasi Taxi
Delhi To Ajmer Taxi
Delhi Airport to Agra Taxi
Nizamuddin to Agra Taxi
Purani Delhi To Agra Taxi
Delhi To Fatehpur Taxi
Delhi To Dharamshala Taxi
Delhi To Muzaffarnagar Taxi
Delhi To Chandigarh Taxi
Delhi To Mathura Taxi
Delhi To Manali Taxi
Delhi To Goa Taxi
Delhi To Udaipur Taxi
Delhi To Nainital Taxi
Delhi To Jodhpur Taxi
Delhi To Prayagraj Taxi
Delhi To Gwalior Taxi
Delhi To Rishikesh Taxi
Delhi To Shimla Taxi
Delhi To Jammu Taxi
Delhi To Bhopal Taxi
Delhi To Haldwani Taxi
Delhi To Lucknow Taxi
Delhi To Dehradun Taxi